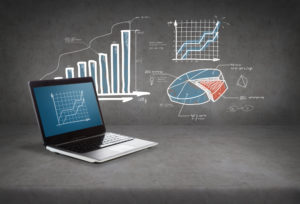 Thank you for making it to our little spot on the web where we're going to talk about Alibaba.com. You might have read headlines recently about how Alibaba is taking over the ecommerce market and wondered what Alibaba is. For the purposes of this blog, we're going to talk about Alibaba Group's Alibaba.com, a global platform dedicated to connecting suppliers and buyers from around the globe and enabling them to make deals that will satisfy both their needs.
Alibaba.com was established back in 1999  by Jack Ma and a few other partners. Alibaba.com is a global trading platform that features hundreds of thousands of suppliers and millions of products in 40 product categories. Alibaba.com is used by buyers in more than 190 countries around the world, and Alibaba.com caters to small business owners who might find it difficult to meet suppliers who can deliver products for their business at a price they can afford.
Alibaba.com makes global trading easy among suppliers and buyers. It facilitates hundreds of thousands of exchanges each day where suppliers and buyers connect, inquire about quotes, negotiate pricing, and ultimately reach deals. Buyers and suppliers can exchange messages using Alibaba.com's translation tools, ensuring both parties can communicate without any language barriers. All that will matter is product quality and price.
Buyers who are concerned about where they're sourcing their products can rest assured that Alibaba.com has a very stringent supplier verification program. It also has a Gold membership program that allows serious suppliers to market their products on Alibaba.com's platform.
If you are a small business owner, using Alibaba.com makes so much sense. We understand that small business owners have tight margins and must source their products and materials very carefully. They must find affordable prices, but they also must be able to put their trust in their suppliers. Alibaba.com ensures that buyers find reputable suppliers from around the world.
This blog will focus on Alibaba.com and how small business owners can use the platform to source goods. We encourage you to visit this blog again to learn more about how Alibaba.com works.